First meeting with the participants of the RIS3-AL Program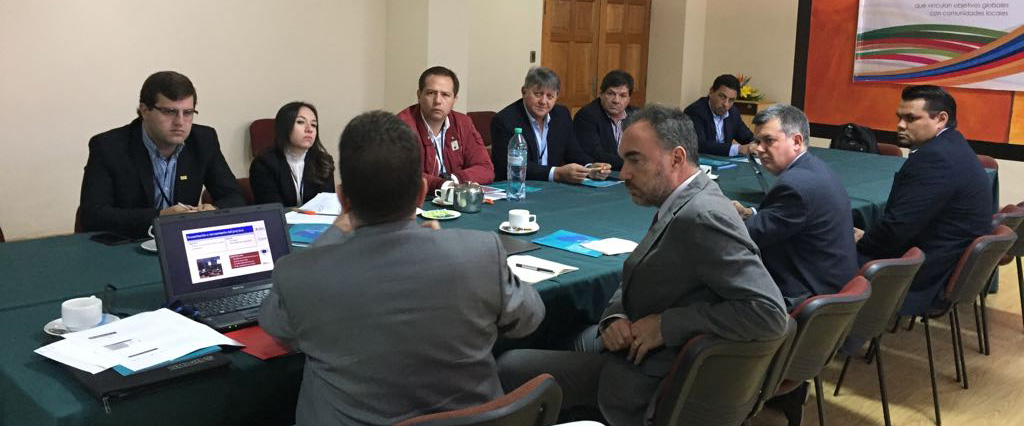 The program for the promotion of RIS 3 strategies in Latin America, promoted by the 2030 Agenda Work Group, was presented within the framework of Bolivia's LED Forum
Coinciding with the 2nd Regional Forum of Local Economic Development for Latin America and the Caribbean, the 2030 Agenda Work Group –lead by the Catalan Government– held last 27th of Juin in Cochabamba, Bolivia, the official launch of the RIS3-AL Program and the first work meeting with the Latin American regional governments that will benefit from it.  
Conducted by Toni Niubó, consultant in the area of Local Development Strategies, and Javier Sánchez, Head of Planning, Follow-up and Assessment at the Directorate-General for Development Cooperation of Catalonia, the meeting included a training seminar and a workshop where the participating regions exchanged data and discussed the technical aspects of the RIS3 methodology for the elaboration of smart specialisation strategies.
Also, different individual counselling sessions took place during the meeting in Cochabamba, in particular for the regions of Pastaza (Ecuador), Colima (México), Azuay (Ecuador), Rivera (Uruguay), Tarija (Bolivia) and Santa Cruz (Bolivia), which allowed to start working on the definition of the RIS3 strategies for each case.
All the work done in the RIS3-AL program is available at the website www.ris3-al.eu, where all guides, tutorials and other training materials can e consulted, after registering. On the 13th of July, an online seminar on the methodology for stakeholder analyses will be held and, later on, another one on the Delphi methodology, as the participants showed interests in both topics at the meeting.
Related content:
ORU turns the spotlight on Rural Development in Bolivia's LED Forum. Article published by ORU Fogar, 10/07/2017