The regions ask to take part in the Green Climate Fund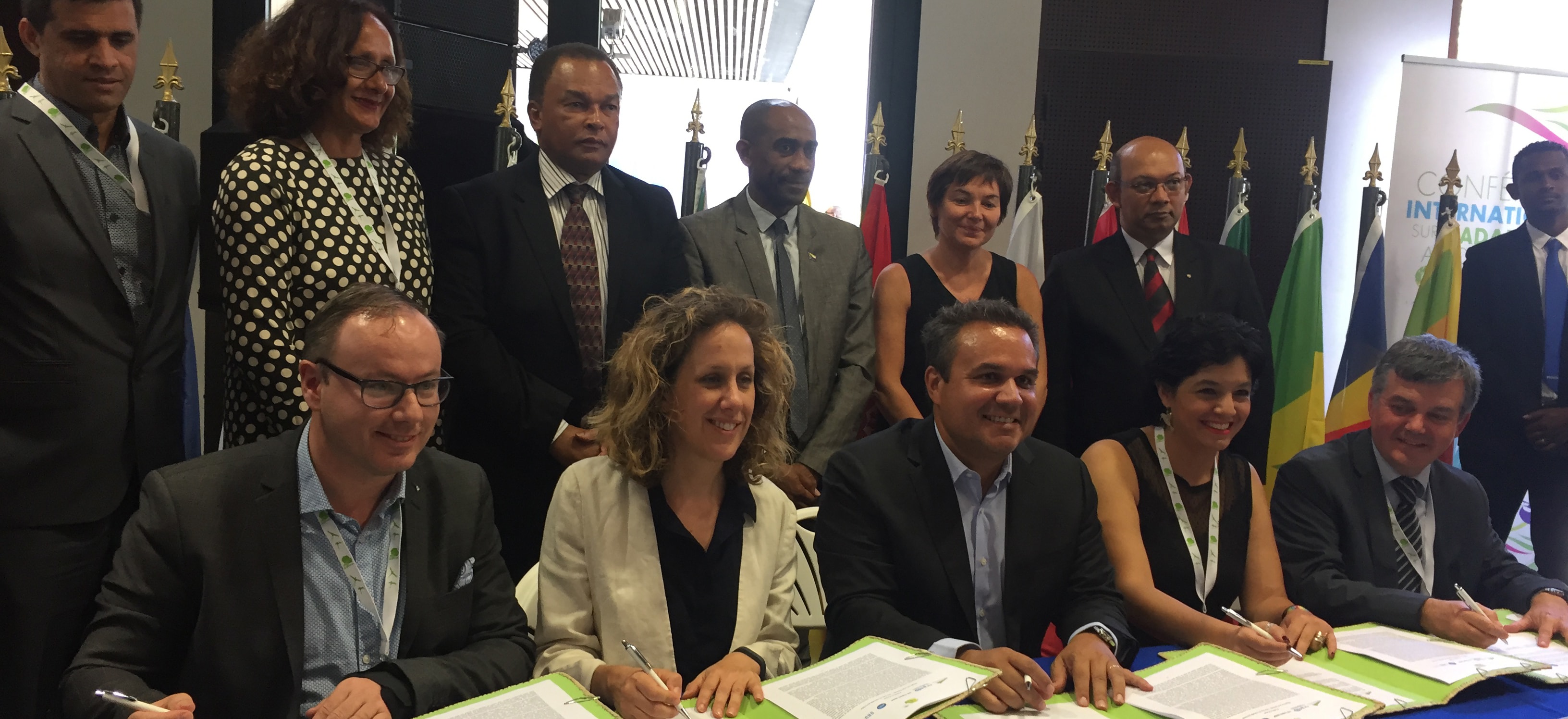 The International Conference on Climate Change organized by Reunion's regional Government and nrg4SD in the island of Reunion, France, concluded on Friday the 6th of October with the regions' request to participate in the Green Climate Fund that the international community has launched to fight against Climate Change. This was the main conclusion of the conference and the document adopted, which will be the regions' guidelines to participate in the COP23 to be held in Bonn in November. At the closing ceremony, all the regional organizations present at the event signed the document: nrg4SD, represented by its new co-President, Cecilia Alvarado, The Climate Group, by its President Helen Clarkson, R-20 by its President Magnus Berntsson and ORU Fogar represented by its Secretary General, Carles Llorens.
Some of the participants in the conference insisted on the need to obtain sufficient funding to fight against climate change. Reunion's Regional President, Didier Robert, urged to concretize projects and financing in the field of renewable energies, the implementation of a more sustainable mobility and the protection of biological diversity. Both President Robert and Cecilia Alvarado, co-President of nrg4SD, stressed the essential role of the regions in the implementation of the Paris agreements. Besides, all participants agreed that the time has come to discuss the implementation of climate change policies in Bonn. "We have already put a lot of thought into this issue, said President Didier Robert, it's time for action".
Related content: