ORU Fogar's Assembly, held in Vitoria-Gasteiz (Basque Country) on the 27th and 28th November, used the occasion of the 10th Anniversary of the organisation to renew the foundational commitments in favour of decentralization and the principle of subsidiarity.  
The ceremony was attended by the founding organisations of ORU Fogar, from the AIRF to the CRPM, nrg4SD, Zicosur, AEBR and Olagi's successors. A message from the founding President, Claudio Martini, allowed to verify the validity of the reasons that led to the creation of the organization in Marseille in 2007. 
The forum, which was attended by governors from all continents, allowed to take stock of the changes that have occurred in the last ten years. Special focus was given to Europe, but there were also panels devoted to the African and American regions, as well as Chinese presence to analyse the role of the provinces in the economic development of the country. 
Special attention was given to the conference devoted to the strategic plans deployed in the last decades by the Basque hosts and also to the space devoted to the allied international organisations like the UNDP, FAO or ONU Habitat.  
At the event, the reform of the organisation's articles of association was adopted, and agreements with ALDA -aimed at facilitating the work in Eastern Europe- and with the International Agency -with whom ORU Fogar will organize training technical missions- were signed. Four new members joined the organisation: the Ecuadorian province of Cotopaxi, the Argentinian region of Córdoba, Zicosur and the Spanish Generalitat Valenciana.
At the closing ceremony, the results of the Best Practice Award, organised by ORU Fogar and the UNDP, were announced.  The winners were the Basque Country, Jalisco and the Generalitat Valenciana. The summit "Zero Famine. III Regional World Summit on Food Security" that will be held next April in Azuay, Ecuador, was also presented. The event finished with the reading of the "Euskadi Declaration: A New Commitment in favour of the Regions" and the words of the President  Abdessamad Sekkal: "Ten years later and here we are, with the will to continue to defend the regions!"
The day before the forum, the meeting of the Executive Bureau of ORU Fogar was held in the historic town of Gernika.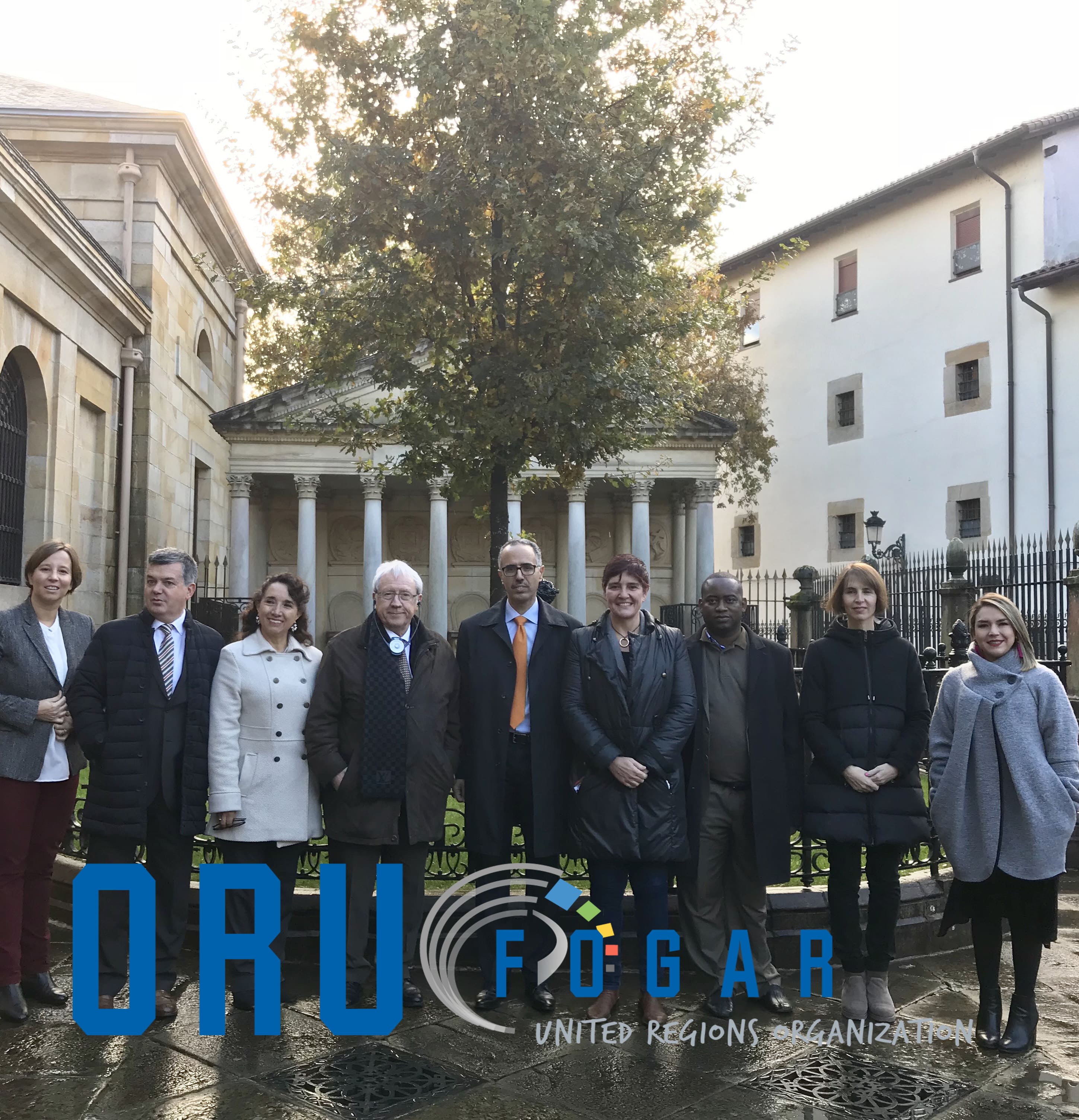 Related content: 
ORU's next Assembly will be held in November in the Basque Country. Article published by ORU Fogar, 15/06/2017
Save the Date: ORU celebrará su Asamblea y Foro Mundial de Regiones en Vitoria. Article published by ORU Fogar, 02/10/2017
All set for the Assembly/World Forum of Regions in the Basque Country. Article published by ORU Fogar, 10/11/2017