Greta Thunberg participates in the R-20 Summit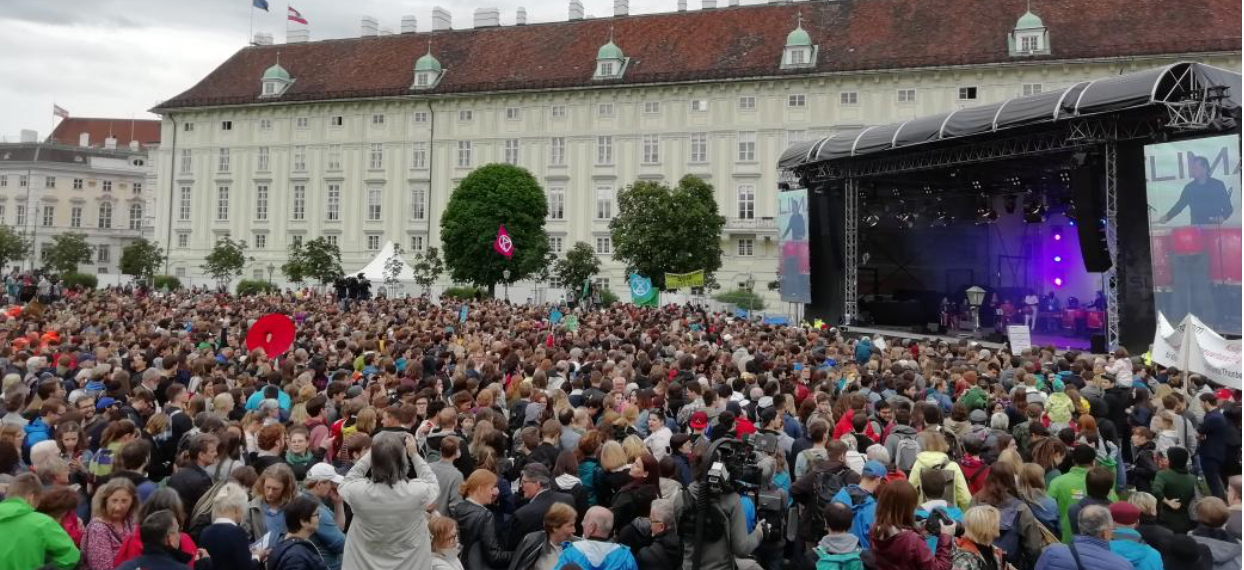 The 16-year-old teenager, famous for her demonstrations and her radical positioning in the fight against the climate emergency, Greta Thunberg, was the star of the R-20 Summit held on 28 May in Vienna. The young Swedish woman totally eclipsed the organizers of this summit, the Austrian president, the ecologist Alexander Van der Bellen, and the former governor of California and actor Arnold Schwarzenegger. The summit has been held every year in Vienna since 2017. The presence of the United Nations Secretary General, Antonio Guterres, didn't detract either from Greta's leading role in this event, which annually brings together regions and cities committed to meeting the United Nations Sustainable Development Goals and the climate objectives of the Paris Agreement.
At the R-20 meeting, the teenage girl nominated for the Nobel Peace Prize, as is customary in this type of event, had harsh words to the leaders who, in her opinion, are not acting with due determination. He began by referring to the report of the International Panel on Climate Change (IPCC) which set 2030 as the target for reducing emissions in order to stifle the potential of a climate catastrophe. "This is first and foremost an emergency, not just an emergency. It is the greatest crisis humanity has ever faced. Presidents, celebrities, politicians and journalists: you have an enormous responsibility. And let us be honest: this is a responsibility that most of you have not assumed".
In her speech outside and in front of a crowd waiting for her words, Greta Thunberg referred back to the IPCC report. "If people really knew about these things, they wouldn't have to ask me why I'm so passionate about climate change. If people really knew about these things, they wouldn't wonder why we're getting out of schools and filling the streets. If people really knew the consequences of the climate crisis, they would join us on the streets, leaving work, moving from words to action. And she concluded, "This is an emergency. And world leaders are not acting accordingly. But if they don't do anything, we will. We will try to do everything we can to get them to act". Van der Bellen, Schwarzenegger and Guterres nodded.