Virtual Assembly and Elections of Regions4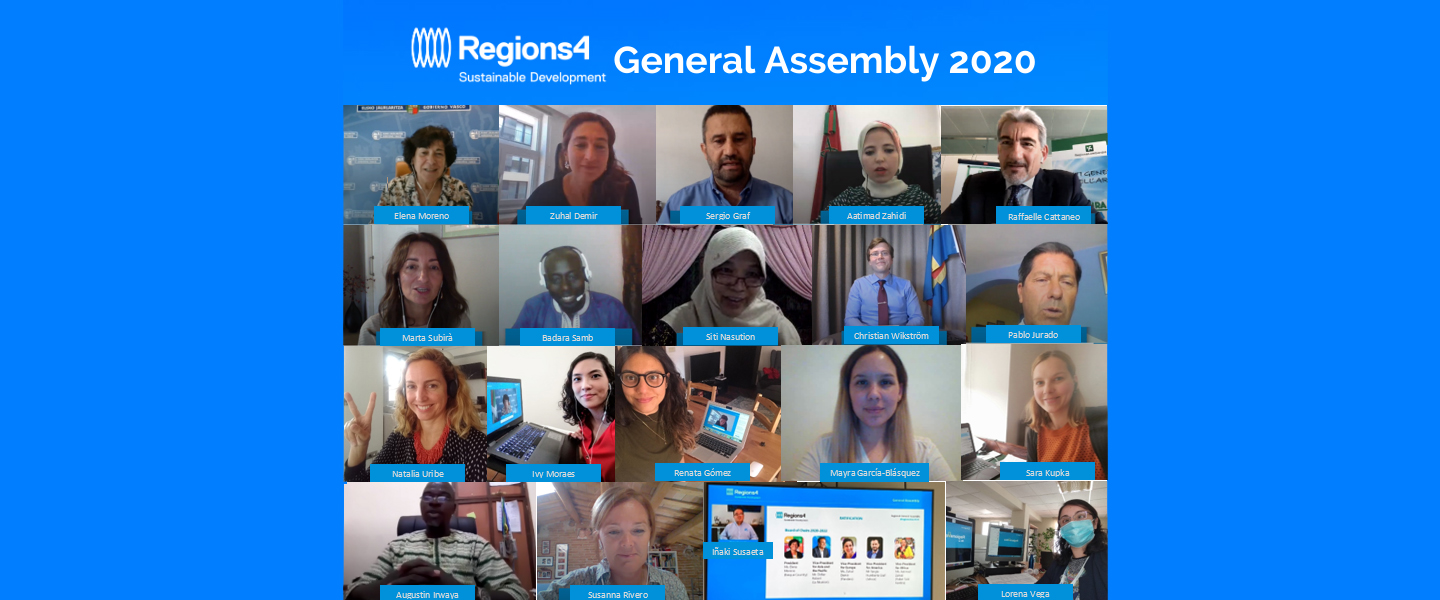 Last June 18th, within the framework of the United Nations High Level Political Forum, for the first time, Regions4 organized their annual assembly virtually. More than 40 regions from 4 continents participated in it. During the assembly, "actions of today for tomorrow's future" were discussed. Therefore, the different regional governments participating exchanged experiences related to their role as leading actors during and after the COVID-19 crisis. All this, at the time when the global challenges the regions tackle were being identified and when there was a call for action to achieve shared governance and develop some coherent policies addressing global sustainability challenges and the protection of ecosystems. Within the framework of the High-Level Political Forum, Regions4 did not miss the opportunity to reiterate its commitment to biodiversity conservation, climate adaptation and the localisation of global agendas, particularly the 2030 Agenda in order to achieve the Sustainable Development Goals (SDGs).
The new Bureau of Regions4 was also elected during the Assembly. The co-presidency shared between North and South was left behind, in favour of electing a single president: Elena Moreno, Basque Government's Vice-Adviser for Environment. In this instance, to support the new president, four new vice presidents were elected to represent each continent with which Regions4 is cooperating: Aatimad Zahidi, Vice President of Regions4 Africa, (from Rabat Salé Kenitra, Morocco), Sergio Humberto Graf, Vice President of Regions4 America, (from Jalisco, Mexico), Zuhal Demir, Vice President of Regions4 Europe, (from Flanders, Belgium) and Didier Robert, Vice President of Regions4 Asia and the Pacific (from The Réunion, France). Regions4 stands out with the high female presence, consistent with the values of defending diversity.
After being elected, Elena Moreno claimed that Regions4's purpose was to make the voices of the regions heard. ′′We are living - she affirmed - decisive times of huge changes and challenges stretching beyond borders, and our response must be a reaffirmed commitment to sustainability and international cooperation. We are committed to working, in collaboration with all Regions4, members and partners, to ensure that the voice of the regions is heard loud and clear in this new context ". 
The Assembly was concluded with the signing of the declaration ′′Actions of subnational governments to tackle global emergencies and build a sustainable post pandemic world."