Anne Waiguru, the first woman to chair the Council of Governors of Kenya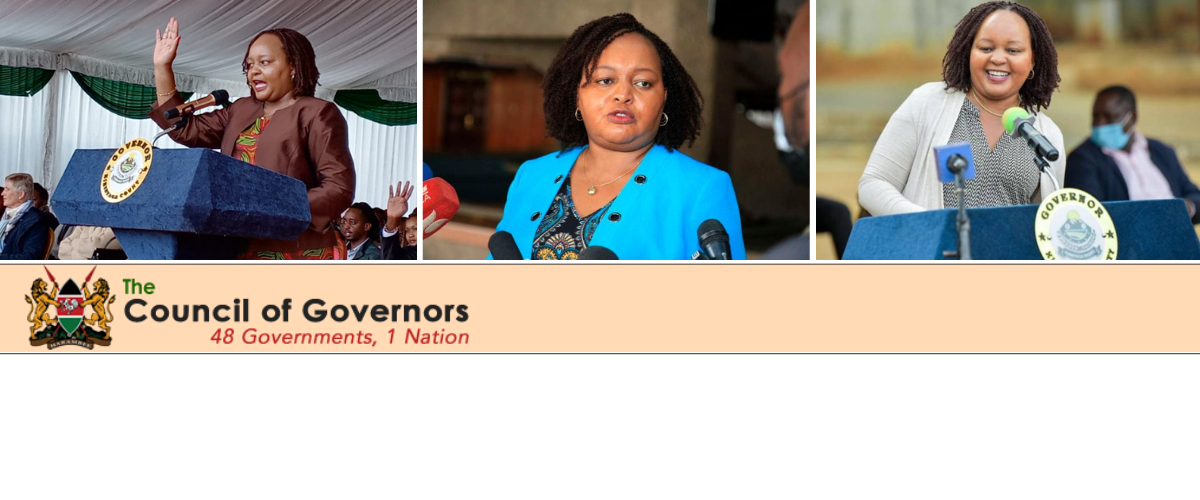 On September 17, the Governor of Kirinyaga, Anne Waiguru, was elected Chairperson of the Council of Governors of Kenya, being the first woman to hold that position. This is remarkable news because until 2017 no woman had been elected governor, in any of the 44 counties in the country. In that year, Anne Waiguru, along with Charity Ngilu in Kitui and Joyce Laboso in Bomet were the three women who broke through the glass ceiling and took office in their respective counties. In the last elections of August 2022, 7 women were already elected. Governor Waiguru, who was already Vice President of the Council, has expressed her desire to have a "more vibrant" CoG.
In her county, Kirinyaga, Anne Waiguru is serving her second term. As governor, she has undertaken health reforms, transportation and infrastructure improvements, and is developing an industrial park to manufacture local products. All within the framework of the Mountain Cities Blueprint plan, with a 15-year agenda. She has also implemented a Wezesha Kirinyaga economic empowerment program, which focuses on four value chains: poultry, milky products, avocado and tomato. In poultry farming, 32 community groups, comprising 900 households, are supported to produce one million eggs per month. The milky products, avocado and tomato projects focus on the establishment of processing plants with the aim of adding value to agricultural products. Her other project is a clothing factory where women make hospital clothes and school uniforms.
This news of the election of a lady governor as president of an association of regions comes a year after the Moroccan Association of Regions, as well as the Council of Governors, a member of ORU Fogar, elected Mbarka Bouaida, president of the Guelmim-Oued Noun region. She was also the first woman to head the Association of Regions of Morocco.