The Committee of the Regions brings together European regional leaders to combat climate change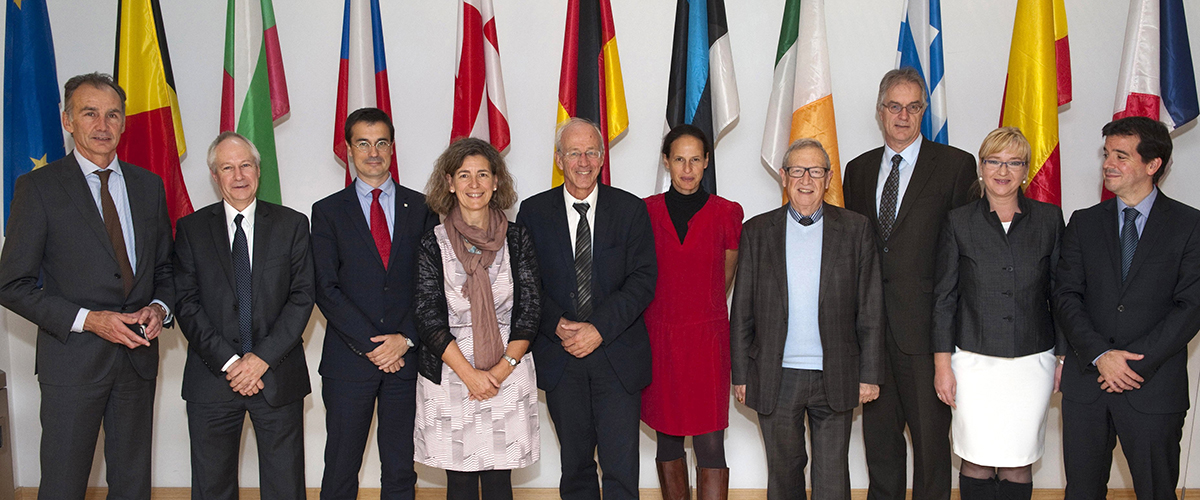 On the 14th October, the headquarters of the European Committee of the Regions (CoR) in Brussels, Belgium, hosted the Meeting of European Regional Leaders, a preparatory meeting for the upcoming COP21 in Paris. The meeting on environmental issues brought together a group of representatives of European countries and regions, amongst which are some of ORU's members,  starting with the chairman of the session, Bernard Soulage, vice-president of the French region of Rhône-Alpes and member of the CoR. The meeting was also attended by the Basque Country, represented by its Minister for the Environment and Territorial Planning, Ana Oregi, and the French region of Provence-Alpes-Côte d´Azur (PACA), through its regional councillor Annabelle Jaeger.
At the meeting, the steps taken after the World Summit on Climate and Territories held last July in Lyon, Rhône-Alpes, in which 1.400 people took part to present the territories' commitments and proposals on climate. Also a European time-frame ensuring the continuity of the process initiated in the Summit up to COP21 was made known. The meeting reviewed the states and regions incorporated into the "Under2MoU" initiative, such as California, Quebec, Baden-Württemberg, Basque Country, Rhône Alpes and others, aiming at reducing ambitiously greenhouse gas emissions. This initiative, which has ORU's support, will be presented next week in Paris. 
"Cities and regions allow to fight climate change more effectively because 80% of preventive and mitigation measures are designed and implemented in the bodies that are closer to citizens", stated Ana Oregi, representative of the Basque Country, adding that mitigation is achieved "by promoting balanced transports, reducing waste and building new infrastructures with better territorial planning". This is how the Minister for Environment and Territorial Planning explained the Basque strategy to "reduce greenhouse gas emissions by 80% by 2050, which is the goal set by the most advanced countries and regions in the world".   
Source: Basque Gouvernment
Images: © Irekia - Basque Gouvernment