Philippe Richert, ARF's new president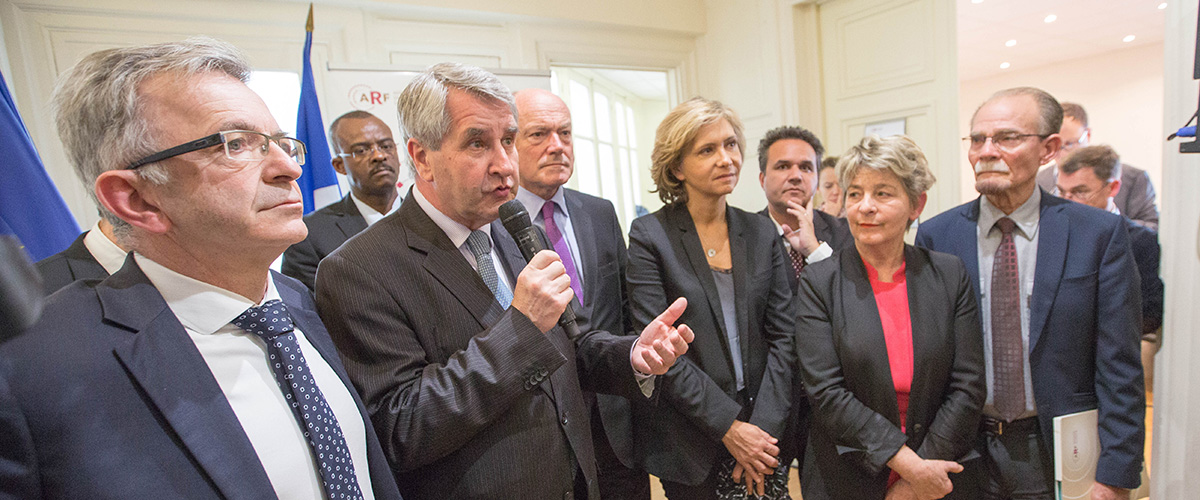 The Association of Frech Regions (ARF) appointed on January 26 a new president. The General Assembly unanimously elected Philippe Richert, president of the new region of Alsace/Champagne-Ardenne/Lorraine since January 4. The change in the presidency has taken place after the regional elections held last December under the new territorial organization of the Republic, which led to a reduction of the regions that make up the French territory from 22 to 13.
The Territorial Reform -NOTRe law- has meant a redistribution not only of the administrations of metropolitan areas and regions overseas, but also of the structure of the ARF, since it brings together the leaders of the regional councils in the country. Thus, the 18 elected presidents met for the first time on January 26 to vote on the new statutes of the ARF and elect a new representative.
Led by Philippe Richert, the new presidency is characterized by the effort to promote a reform of the Association and the consequent pressure on the central government on matters of decentralization. NOTRe law poses a significant transfer of powers to the regions in terms of economic development, territorial planning, professional training, employment and transport, but Richert intends to go further and actually deploy the transfer. With the aim of "redefining the relationship between the State and the Regions", he has claimed a larger and more balanced dialogue to obtain greater autonomy for the intermediate governments.
Therefore, the first action of the new president was to attend, last February 2nd, a work meeting of Government-Regions with the Prime Minister, Manuel Valls, on the management of employment and training. The position of the ARF was clear: "The territorial reform places regions at the center of policies of employment, learning, training and support for SMEs, and mid-size companies. In this regard, the State must establish a relationship on equal terms with the regions". The meeting resulted in the agreement on common mobilization place that will be launched before March. In addition, the leaders have agreed that the French regions will drive the employment plan "500,000 formations" recently announced by the President of the Republic, François Hollande.
Images: © Hugues-Marie Duclos/ARF