Official launch of the "Light Us Relay - #RoadToCOP23" project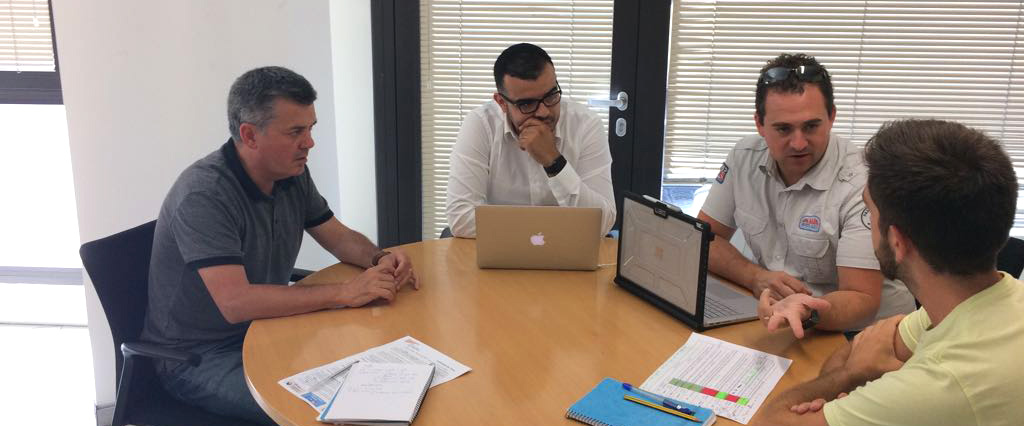 From the 23rd of August to the 15th September 2017 the MIPAI Association organises a "TEST Rally" in electric cars of the route that will join the COP headquarters 
MIPAI - The Moroccan Intelligence and Public Affairs Institute – announced the official launch of the "Light Us Relay – #RoadToCOP23" initiative co-organised by ORU Fogar, which will join the COP headquarters. With the participation of thirty "TESLA Model X and S" electric cars, the rally will carry the "Light us" photovoltaic, intelligent and connected torch, symbol of the COPs, from Marrakech (Morocco) to Bonn (Germany), host of the "23rd Conference of the Parties" next November under the Presidency of the Fiji Islands. 
In the second edition, "Light Us Relay", will cross 6 countries (Morocco, France, Spain, Switzerland, Belgium and Germany) to pass on the symbol from the COP22 to the COP23. To this end, several events are being planned with ORU Fogar's collaboration in the organisation of the receptions that the regional governments will ensure in each one of the route's stages. One of these events will take place on the 3rd November in Genève, with the collaboration of the R20 Foundation.
With the aim of verifying and establishing the ideal charging points to be used by the participants, the MIPAI Association and DRIVELECTRIC have planned a "TEST Rally" from the 23rd of August to the 15th September. The test trip has also provided the occasion to meet with MIPAI's partners and with the authorities of the different countries involved in the route for a better planning of the event. The MIPAI team travelled to Barcelona on the 5th September and visited ORU Fogar's Secretariat General and its members to coordinate their partnership.
About "Light Us"
"Light Us" is the first concrete initiative developed by MIPAI to help combat global warming. This initiative revolves around the design and manufacturing of a universal symbol; a photovoltaic, smart and connected torch that will be symbolically transmitted between the nations organizing the United Nations convention on climate change (COP), for each new edition, similarly to the Olympic Flame, which is now a symbol of peace and friendship among peoples.
Related content:
Light Us Relay - #RoadToCOP23 - Official Relay Launch. Press Release by MIPAI, 21/08/2017
A route by electric cars will join the COP sites. Article published by ORU Fogar, 30/05/2017