ORU prepares for the 2015 Montevideo Executive Bureau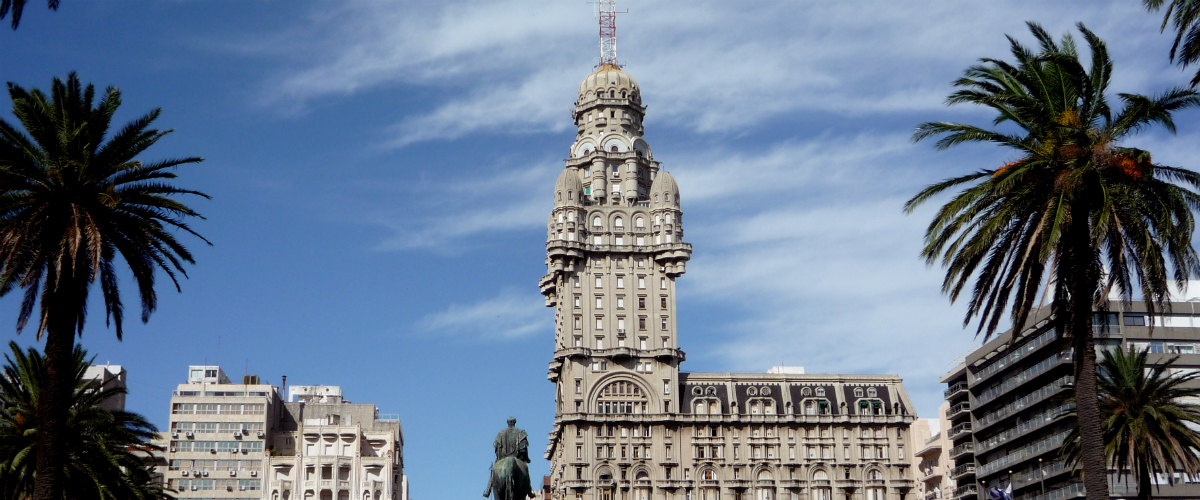 ORU's Secretariat-General met last 8th and 9th of June with Uruguay's Congreso de Intendentes (Congress of Governors) to start preparations for ORU's next Executive Bureau, to be held in Montevideo on the 24th and 25th of September. Given that the event will be hosted by the Congress of Governors, the Secretary-General of our organisation, Carles Llorens, met in the Plenary Hall with some of the Congress' members: Humberto Castro, political adviser, Jorge Machado, Director for the International Relations and Cooperation Unit and Nicolás Canessa, Secretary of such Unit, as well as Ambassador Jorge Seré, representing the Ministry of Foreign Affairs. 
One of the topics dealt with in the meeting was the hosts' proposal to hold a parallel seminar on global cross-border experiences. Entitled "Intermediate Governments' cross-border policies", the seminar will take place on the 25th of September in the context of the Executive Bureau and will involve governors from Argentinian provinces, Brazilian states, and Paraguayan and Bolivian departments. Besides, it will provide an account of European cross-border policies experiences, as it will benefit from the presence of European regional presidents and the Secretariat-General of the Association of European Border Regions (AEBR), member of ORU.   
In order to start outlining the seminar's program, ORU's Secretariat-General visited the Uruguayan Ministry of Foreign Affairs and met with César Ferrer, general director for Borders, Boundaries and Maritime Affairs as well as with some of the governors that will take part in the seminar, like José Ivo Sartori, Governor of the Brazilian State of Rio Grande do Sul.