Continuity in the Galician and Basque Governments after the regional elections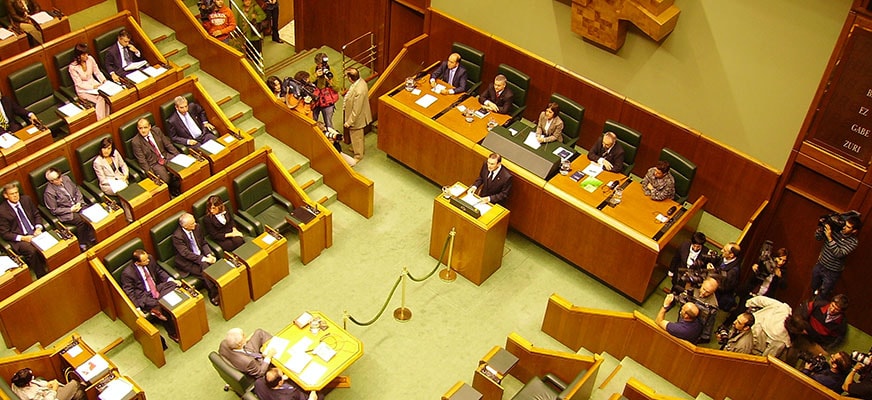 The elections on the 25th of September gave victory to PNV in the Basque country, while PP had overall majority in Galicia  
Last 25th of September 2016, the citizens of the Basque Country and Galicia were called to the polls to vote for the governments of their corresponding regions. 1,778,776 Basque voters had to choose their future Lehendakari (President) and the representatives of the Chamber of constituencies from Guipúzcoa, Vizcaya and Álava for the next four years. In Galicia, 2,252,963 citizens were called to vote for the President and representatives of La Coruña, Lugo, Ourense and Pontevedra.
In the Basque Country – ORU member -, the results show a clear preference for the continuity of the Nationalist Party (PNV) of the Lehendakari Iñigo Urkullu, assigning him 29 seats, two more than in 2012. In spite of that, he will have to reach an agreement to constitute the Government. The second most voted party was EH Bildu with 17 representatives and right after them, Elkarrekkin Podemos could enter into the Parliament with 11 representatives. The Socialist Party (PSE-EE) found itself weakened with the loss of 16 councilors and obtained its worst result so far. The Popular Party (PP) lost one seat, so it will remain in the Parliament with 9 councilors. Special attention is required, on the one hand, to the disappearance of the UPyD's chamber because of the group's dissolution, and on the other hand, the increase of regional parties at the expense of centrist parties.
In Galicia, the PP's President, Alberto Núñez Feijoo, renewed his office with overall majority for the third time in a row, obtaining again 41 seats. In the second position there's En Marea, moving from 9 to 14 representatives and overpassing PSdeG, who loses 4 and stays in with 14 seats. Finally the Galician Parliament closes up with 6 seats obtained by the Bloque Nacionalista Gallego (BNG).
Cover image: PNV