MoU with ALDA to jointly promote decentralization in East and South Europe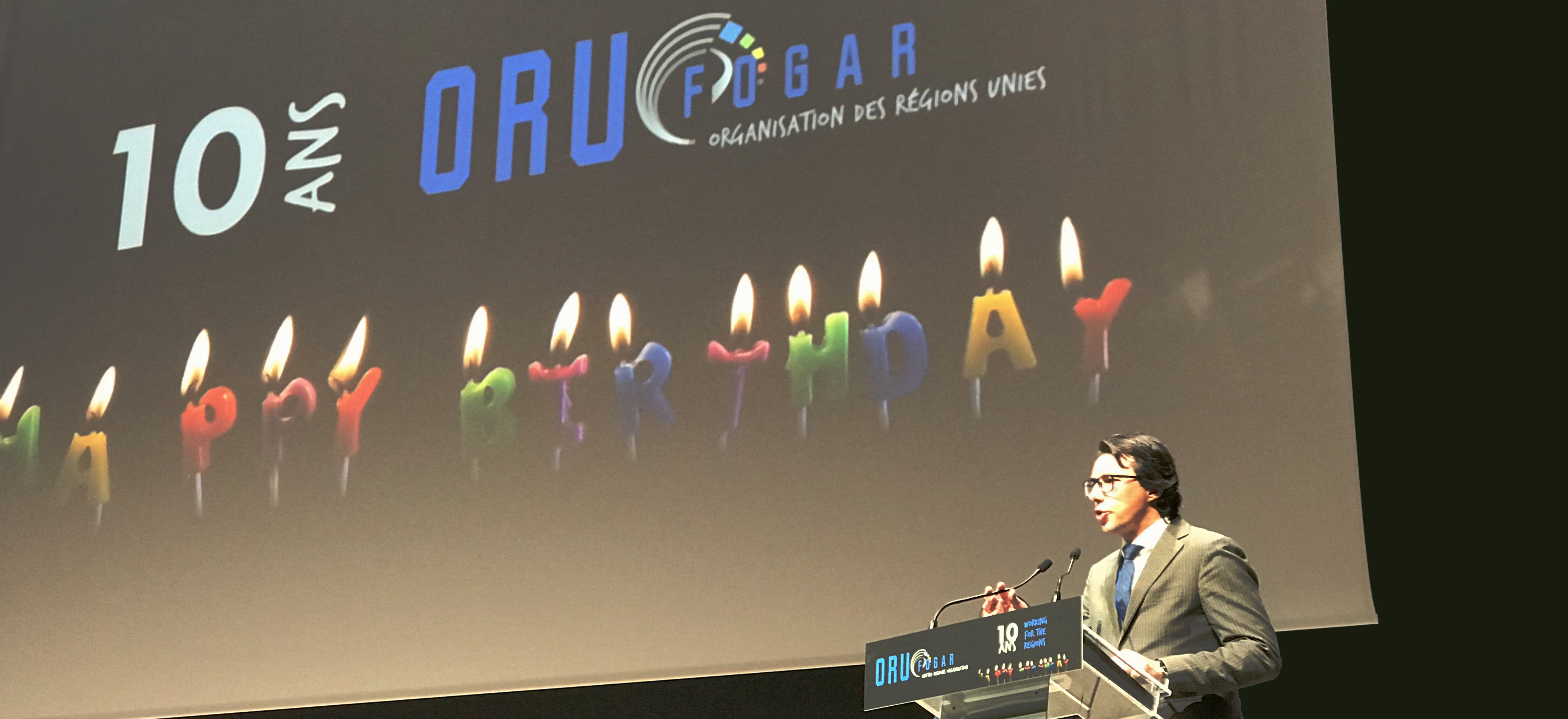 On 27 November 2017, ORU's president Abdessamad Sekkal signed a Memorandum of Understanding between United Regions Organisation – ORU Fogar and ALDA, the European Association for Local Democracy, an international no-profit NGO, dedicated to the promotion of good governance at local and regional level, with an important presence in the Western Balkans and in the European Neighbourhood (East and South). Through this MoU, ALDA and ORU Fogar will jointly carry out actions and initiatives promoting decentralization in common areas of work. 
The MoU was signed during the World Forum of the Regions, celebrating the 10th anniversary of ORU Fogar, held in Vitoria-Gasteiz (Basque Country) on 27-28 November 2017. The president of ALDA Oriano Otočan, a former member of the regional gouverment of Istria, Craoatia, signed it on behalf of the association.
«Regions are facing huge challenges, from migration flows to employment, from sustainability to citizens engagement – stated ALDA's President Oriano Otočan. – To face the new challenge represented by "recentralisation", we think that regions need more autonomy, decentralisation, empowerment and recognition to become leaders in territorial development. We firmly believe that when power gets closer to the citizens, it delivers more citizens' participation into the decision-making processes: that means more local democracy. For these reasons we are partnering with ORU Fogar, a key stakeholder in promoting decentralisation».