Getting ready for the Zero Hunger Summit at the FAO's headquarters in Rome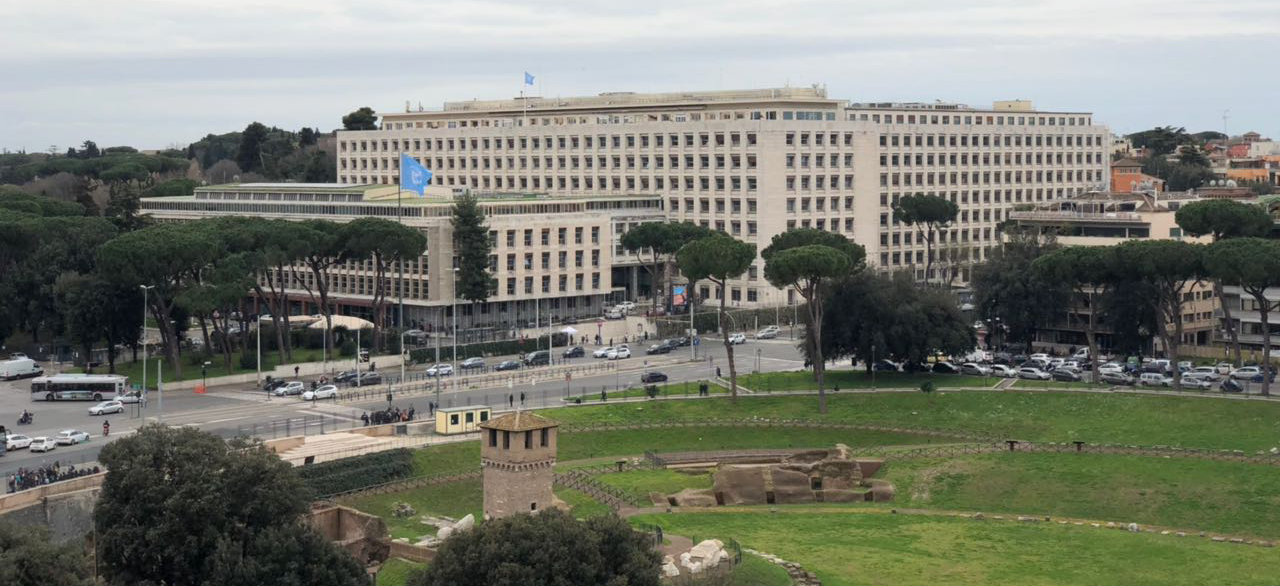 On 12th March, the General Secretary of ORU Fogar, Mr Carles Llorens, and Pedro Tenorio of the International Cooperation Department of the Azuay's region, were received by FAO's Deputy Director (Food and Agriculture Organization) Mr Kostas G. Stamoulis, to prepare the Zero Hunger Summit that will take place on the 27-28th of April in Cuenca, Ecuador. Mr Paul Carrasco, prefect of Azuay, participating via video conference, explained how this third Summit of Food Security organized by ORU Fogar is being prepared, after the previous summits held in Dakar and Medellin. 
Thanks to the collaboration and work carried out previously, both parties agreed on the need to give a territorial approach to the issue (food security). FAO's Deputy Director commended the policy papers of the Summit and committed to provide technical support and send FAO' specialists and representatives to the event. 
After that, Llorens and Tenorio had several meetings at the headquarters of this UN Agency, to articulate the FAO's technical support to concrete regional projects of ORU Fogar's members. In that way, after reviewing some projects as Antioquia's (Colombia) and Azuay "Crecer", the potential of other collaborations had been also identified. These meetings allowed to agree on the path to renew the MOU, Memorandum of Understanding, signed in 2008 by ORU Fogar and FAO.