Kenya's Devolution Conference demands resources for decentralization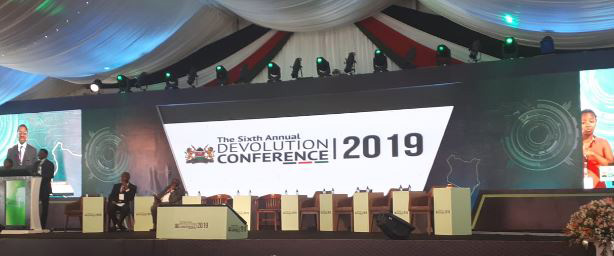 Kenya's 6th Devolution Conference was held from the 4th to the 8th March in the presence of 6,000 people and all the country's governors. On this occasion it demanded that the decentralisation carried out in the country should have sufficient economic resources. The Council of Governors recognises the joint efforts of both the National Government and the 47 counties to ensure that the Devolution is a success. Governors also admit that the process has had notable citizen participation. They took advantage of the presence of President Uhuru Kenyatta, however, to demand that the resources of their emblematic The Big 4 Agenda be transferred to the counties.
The President's Big 4 Agenda includes: Food Security, Housing Security, Manufacturing Support and Health for All. The Council of Governors says that these four are decentralized policies and thus the resources for their implementation should be transferred to the counties. But it's not just the governors who are demanding more resources. Kenyan senators demand an increase of around 20% in the allocation of finances, beyond what is foreseen this year by the national budgets.
The conference was held in Kirinyaga, the territory of Anna Waiguru, one of the country's two female governors. President Uhuru Kenyatta opened the event, which was closed by Prime Minister William Ruto. There was also the presence of the opposition Raila Odinga who, in 2017, denounced irregularities in the presidential elections. The speakers contributions in the conference, thus, brought some disputes between government and opposition. ORU Fogar was represented in Kirinyaga by Mostafa Slisli, from the Eastern Region of Morocco. At the inauguration and speaking on behalf of ORU Fogar's President Abdessamad Sekkal, Mostafa Slisli stated that the programme of the Devolution Conference "includes in a significant way all the challenges of decentralisation, assuming that the regions have an indisputable role in the implementation of public policies in the territories".