Call for candidates for ORU Fogar's presidency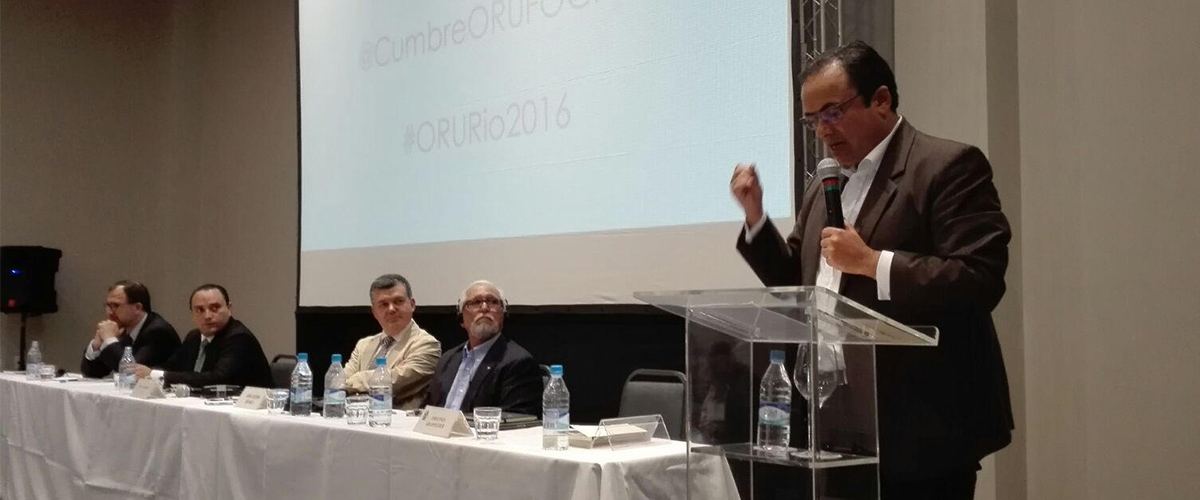 By decision of the Executive Bureau, which met on the 13th April 2016 in Rio de Janeiro, Brazil, and in agreement with the Articles of Association of the United Regions Organisation, the Secretariat-General has issued a call for candidates for ORU Fogar's presidency. All active members of the organisation are eligible to the offices of President and Vice-President and can submit their candidacy in accordance with the procedure laid down in the Articles of Association. 
The current President, Paúl Carrasco –prefect of the Azuay Province, Ecuador–, and first vice-President, Abdelkébir Berkia –vice-President of the Rabat-Salé-Kénitra Regional Council–, were elected in the General Assembly held in Cartagena de Indias, Colombia, on the 3rd September 2014. At the Assembly held in Rio de Janeiro last April, it was agreed to hold an Extraordinary General Assembly to formalise the transfer of chairmanship on the 16th October in Quito, Ecuador, coinciding with the UN Conference on Housing and Sustainable Urban Development (Habitat III).
During this meeting, the candidacies will be presented and the vote on both offices of the Executive body will be held.  Within the framework of an international meeting as important as Habitat III, ORU Fogar will pay a special tribute to the current presidents, thanking them for the efforts undertaken during their term of office, and will welcome the newly elected President and Vice-President.