Positive conversation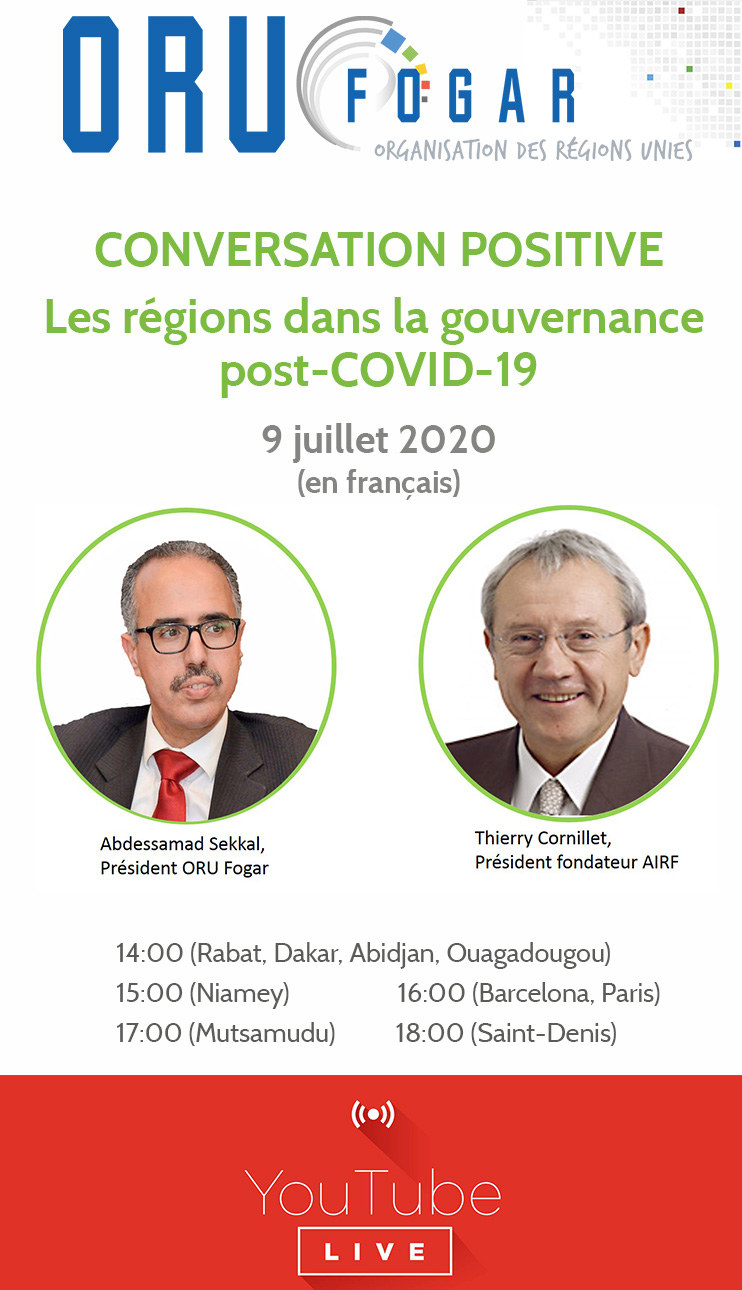 In recent speeches, as President of ORU Fogar, Abdessamad Sekkal called on the regional world and especially the members of ORU Fogar to have a big debate on the role of the regions in future governance. The COVID-19 pandemic, as a public health issue, has given a renewed role to public administration. In all geographical areas, the Central State has taken control of a situation as serious as the alert. In some cases, this control has been carried out in close coordination with local and regional governments. However, the pandemic has facilitated an already latent refocusing. Everywhere, however, the regions have played a key role in at least two ways: by disseminating recommendations to fight the epidemic and by serving the most vulnerable populations. No one has been able to do without the regions. Thus, this crisis has shown some evidence. The world of the 21st century is a world of extraordinary complexity and, in this complex world, centralism is no longer an option. The architecture of the new governance is being put in place and ORU Fogar must be the space in which the regions formulate their proposals. As a government with a human dimension, we need to look at how we articulate with local governments, with central government, and how we participate in the global dynamic.
The "Positive Conversation" initiative aims to make a first contribution to this debate. At a time when face-to-face meetings and meetings are still difficult, ORU Fogar is launching a virtual format, which should allow for an agile and open dialogue on the future of governance in which the regions count. And this experience begins with a conversation between Abdessamad Sekkal, president of ORU Fogar and president of a region of Morocco, a country in an ongoing decentralization process, and Thierry Cornillet, founding president of AIRF, a convinced regionalist who was a member of the European Parliament and a member of the French National Assembly.
The conversation will be in French, and will be broadcast live on the ORU Fogar YouTube channel. Later the video will be edited to have versions with subtitles in English and French.
---
© All rights reserved ORU. Barcelona 2020