Following the global alert, Abdessamad Sekkal, as president of ORU-Fogar, called on the regional world and in particular the member regions of ORU-Fogar to set up a major debate on the role of regions in the future governance. The COVID-19 pandemic, as a public health issue has provided an opportunity to renew the role of public administration. In all territories, the central state took control following the global alert. In some cases, this control was made in close cooperation of the local and regional governments. In other cases, however, the pandemic has favored the recentralization of states, a latent phenomenon preceding the arrival of COVID-19. Nonetheless, everywhere in the world regions played a key role in at least two different ways: in disseminating recommendations to fight the pandemic and in assisting the most vulnerable populations. No one could do without the regions. Thus, the crisis highlighted some important facts. The world of the 21st century is an incredibly complex world and in this complex world there is no room for centralism. The architecture of the new governance is being developed and ORU-Fogar must be the space in which the regions formulate their proposals. As governments with a human dimension, we need to work on how to coordinate our actions with those of local and central governments and on how to take part in the global dynamic.
The "Positive Conversation" initiative is intended as a first contribution to the debate. At a time when physical meetings and encounters are still difficult, ORU-Fogar is launching a virtual format that should enable a fluid and open dialogue on the future of governance in which the regions matter. This experience started with a conversation between, Abdessamad Sekkal, president of ORU-Fogar and president of a Moroccan region, a country in which the decentralization process is making great strides, and Thierry Cornillet, founding president of AIRF, a convinced regionalist who was a member of the European Parliament and a member of the French National Assembly.
After this first conversation, the initiative will continue with further conversations with ORU-Fogar leaders from around the world. 
Each of the conversations will be presented in one of the official languages of ORU-Fogar: Spanish, French or English. They will be broadcast live on ORU-Fogar's YouTube channel. They will then be available on our YouTube page.  
---
Next conversation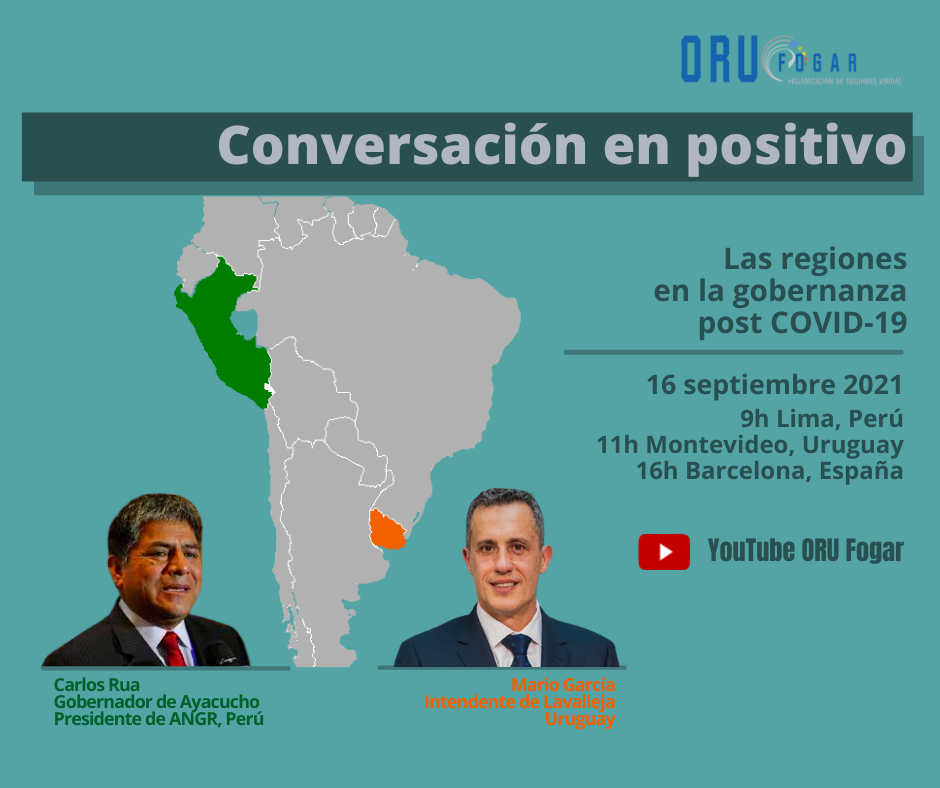 ---
Calendar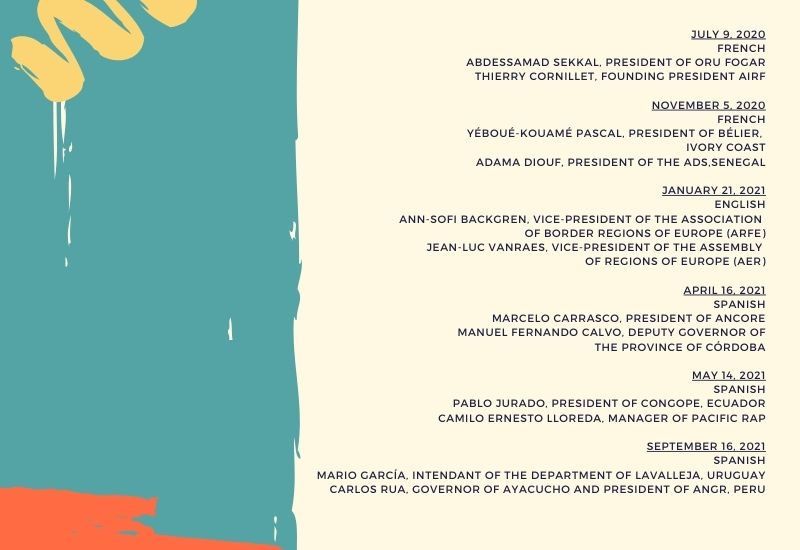 ---
Articles
"Positive Conversations" Governance Post-COVID-19 - Oru Fogar (regionsunies-fogar.org)
According to the Regional Presidents of Senegal and Côte d'Ivoire, Decentralization is Essential - Oru Fogar (regionsunies-fogar.org)
Conversations to rethink the principle of subsidiarity - Oru Fogar (regionsunies-fogar.org)
---
YouTube Videos